Peonies, dahlias, roses and geraniums – pretty to look at, but also edible?
Jane Penders and Jay Dryden build a living for themselves from their edible flower farm, Cloudland Flower Farm near Gunning in the NSW Southern Tablelands, and inspiring chefs, florists, and cafes along the way.
Jane is a full-time civil servant and enjoys the weekends when she puts on her farm boots while Jay, who is semi-retired, tends to the flowers throughout the week.
"Jay and I met in September 2015," says Jane. "Jay had just moved back to Canberra after living off grid in Lightning Ridge. He didn't want to settle in the suburbs.
"He loved life off the grid and wanted to live in the countryside outside of the city. I decided this would be the perfect opportunity to start a flower farm. "
Always in love with flowers, Jane worked for a florist for six years after studying floristry in 2000 and 2001.
She was inspired by a peony farm in Victoria, and a year after finding her four acres in Lade Vale in April 2018, she and Jay planted their first peonies.
According to Jane, the great thing about growing edible flowers is that almost anyone with a piece of land can do it.
"Our investment wasn't very big at all," she says. "We have a 350 square meter field of flowers that we completely fenced off to keep rabbits out, so we had to buy fence material. We grew a few flowers from seeds sown in the ground, bought about $ 1,000 peony rootstock, and spent about $ 400 on dahlia bulbs. "
ALSO READ: The famous country baker shares the recipe for success
"Dahlias breed every year, so you can expand your population pretty quickly. Peonies can live to be 100 years old and grow bigger every year. We buy the zinnias as small plugs for about 38 cents each and water them all with rain and stream water. "
Jay has worn many hats over the years, starting with the Air Force, then working as a landscaper and as a business analyst.
He was able to build all the buildings in the yard and even convert a small shed into a house that the couple rents out for overnight stays.
Jane and Jay grow all of the above flowers, plus lavender – mostly for lavender jelly – cornflowers, sunflowers, and organically grown stocks.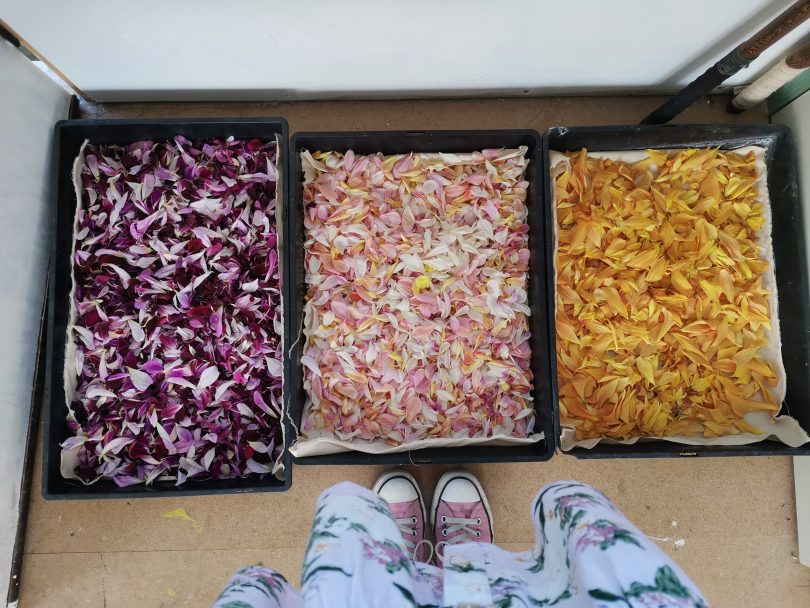 Most are dried and sold to florists and cafes. The couple also hope to find a cake decorating market soon.
Some are also sold fresh to florists.
"We find most of our customers on Instagram," says Jane.
"I keep contacting people and offering them a sample of our products. We had a lady in Perth who found us and contacted us on Facebook. She buys dried flower petals and lavender jelly every month.
"I contacted Billie from Ensemble & Co [in Crookwell] right before they offered our lavender jelly, and I told her about our other products – dried flower petals, shortbread, and almond bread – and she bought them all. "
Jane and Jay believe they are the only people in the area who grow edible flowers, even though there is a huge market for the products.
Jane says edible flowers can be added to anything including cakes, desserts, cocktails, cheese boards, fine dining, and salads.
"They're definitely pretty and add a nice pop of color," she says. "Some are actually nutritious, but the main reason they are used is their beauty."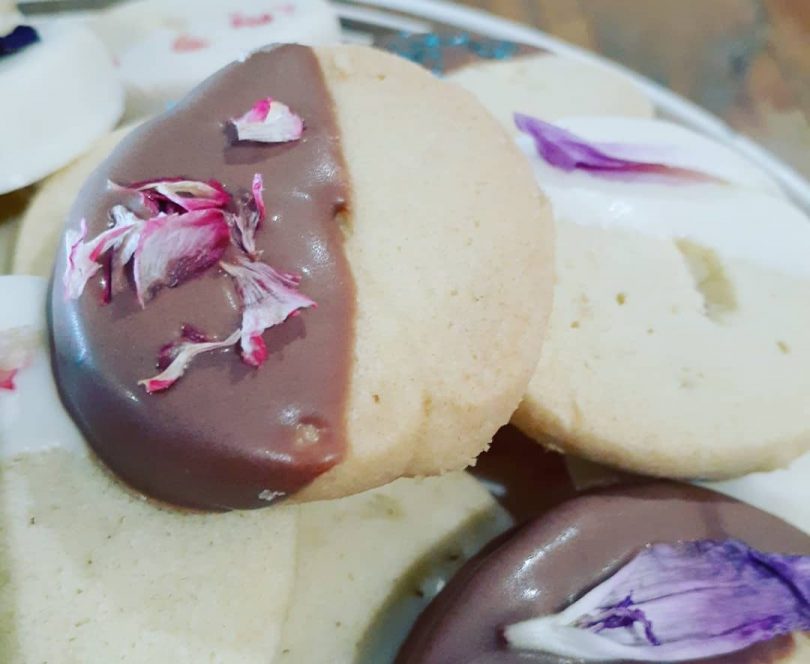 No agriculture is without challenges, especially because they all depend on one thing: Mother Nature.
Anyone considering turning a block of earth into an edible flower business should do so with enthusiasm, but be prepared for hard work and long hours, according to Jane.
"We don't tend to grow a lot in winter," she says. "Other challenges can be bugs and birds. Last week a flock of cockatoos came through and broke off all new shoots on the peonies. "
For this couple, however, the negatives are far outweighed by the positives, including spending time together and being in the great outdoors.